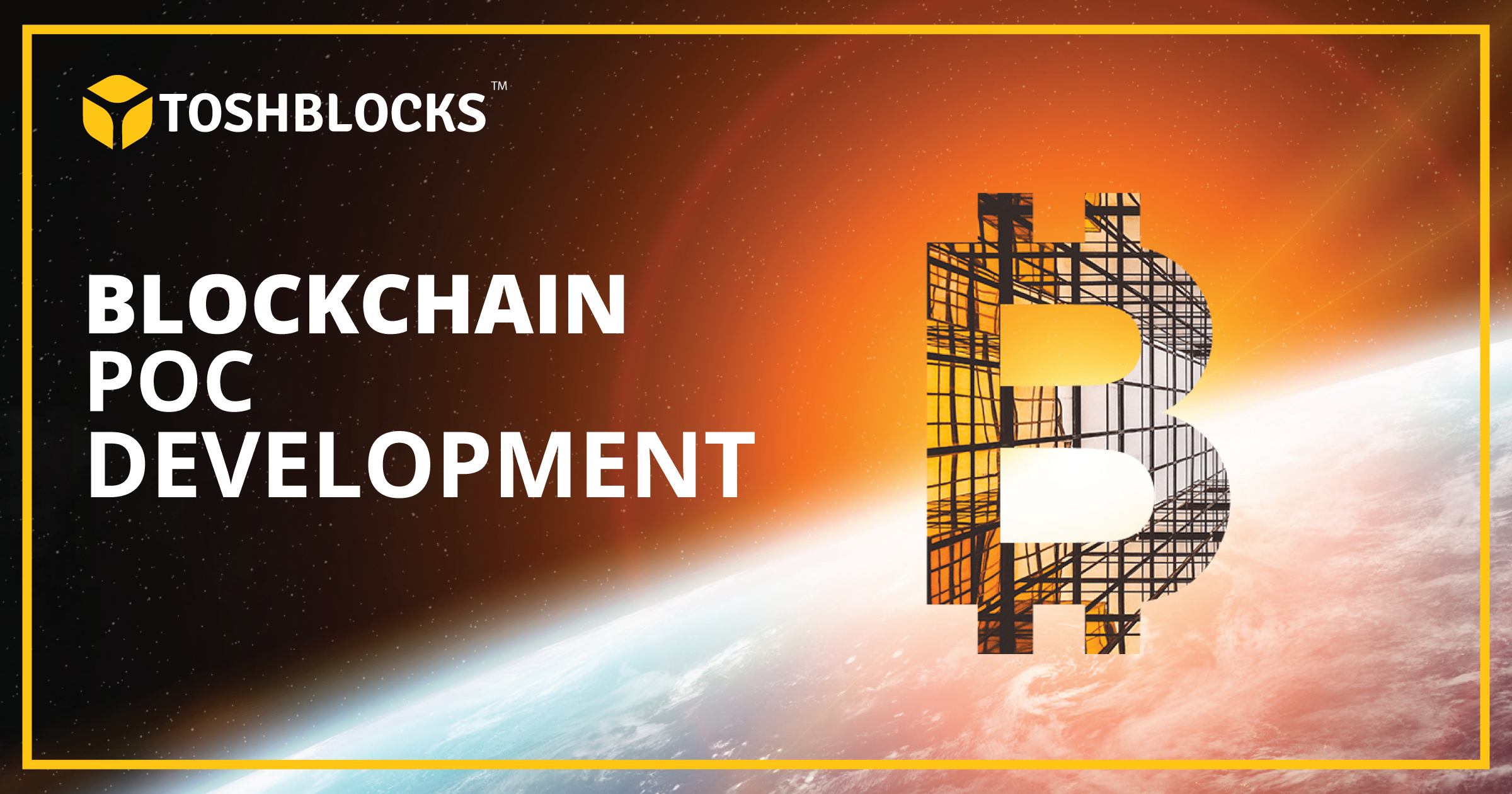 Blockchain PoC
At Toshblocks we provide a proof of concept for your business process by brainstorming ideas and potential solutions. We believe that understanding the client's requirements right is the key to success. So come to us with your concerns, we are all ears.
As a business owner with a futuristic mindset, you might be wondering how you can gain by deploying blockchain for your organisation? Well, here we present a blockchain proof of concept at your disposal. Experts from our team devise an effective strategy while getting to know about your business specific requirements. In the initial planning phase, we conduct workshops with your team intending to understand the requirements right while exploring and explaining the new possibilities.
After understanding your vision and setting the goals, our experts present you with a blockchain proof of concept that enables you to visualise how deploying blockchain is going to help with the optimal functioning of your organisation.
At Toshblocks, our experienced team works dedicatedly for creating custom proof of concepts for various processes to enhance your business in numerous ways at a very affordable price.
We also render blockchain PoC validation services in which we provide you with an expert opinion whether the PoC has been formulated well or not and suggest changes required to improvise.
Get in touch to know more about blockchain PoC.
We evaluate ICO projects on the basis of big data using a scoring model and offer a comprehensive Investment Strategy.
Benefits of PoC
Here are some important benefits of PoC
Ability to test the benefit realisation
Organisation-wide adoption
Higher business values
Lower staff turnover
Before starting with the process of devising PoC, there are set metrics or guidelines. Having developed PoC for a variety of business process, we make sure to adhere to the guidelines and analyser at the end, if PoC presented meets the requirements well to turn in to a commercial application.
Blockchain can be deployed for a variety of applications thus serving the vast audience. It really does not matter which domain your business belongs to, Blockchain has immense possibilities in sectors like finance, healthcare, IT, telecommunication, banking, advertising etc.
Contact our support team if you need help or have questions.
Tosh & his team shown us the way to launch our ICO & designed the ERC20 SHOOK token for us. Very happy with his team's availability & quick turn around.