Toshblocks is an end to end software consulting firm having expertise in, IoT, Al, AR, VR, ChatBots, Web apps, Mobile apps, Blockchain based solutions and more. Toshblocks is a well-established firm with an excellent track record of rendering tailored high-end technology-based solutions, helping clients to make their digital transformation effortless.
Toshblocks helps organizations to be at the forefront of technology by leveraging high-end technologies to harvest multiple benefits. Our multi-disciplinary teams combine business expertise with knowledge of leading technologies and frameworks to optimize performance and deliver next-generation integrated & smart-run services.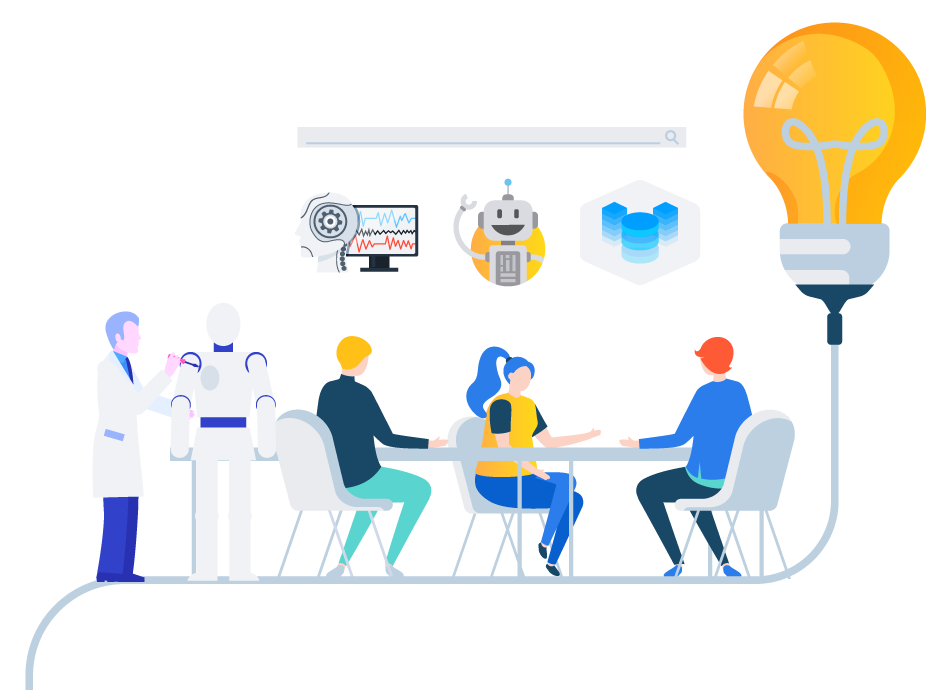 Our Approach

We envision a world where complex business processes will transform into easier, quicker and safer business processes, leveraging the use of futuristic high-end technologies. Going by the saying 'customer is King', we are obliged to put our best efforts to present our tech development, training and consulting solutions for our valued clients. We are always open to brainstorming new ideas and go beyond our ways to explore the best possibilities for you.
Our experience
Consulting
87%
Development
85%
Training and Workshops
85%
Certifications
90%
Founder & Director

The founder of Blockchain WP, he has been the captain of this ship from the beginning and has sailed...

view profile

CTO

Mr Rohendra is a Programmer and Developer with more than 10 years of experience in large-scale security...

view profile
Andrew Freedman
Team Toshblocks has taken us from scratch to the final Token delivery for our InvestFeed ICO. He & his team has helped us in Whitepaper, Token Economics, Token creation, Website integrations. An amazing & smart team who know what they are doing.
Andrew Freedman
CTO
Eric Weiss
This is a great team. Flexible and smart. And also I'm the big fan of the support offered by Toshblocks team. Thank you so much Toshendra. For creating time-pegged DAY token's smart contract for us.
Eric Weiss
Co-Founder
Beni E Rachmanov
Toshblocks have literally made our lives easier by implementing the blockchain based application for our firm. The way they made us understood the possibilities with blockchain in remarkable. The best part is that they delivered what they committed. I highly recommend Toshblocks for blockchain implementation.
Beni E Rachmanov
Founder & CEO
Springhouse Co-Working,
6006, DLF Phase 4,
Gurgaon - 122001
Mon–Fri: 10:00 AM–6:00 PM
Sat, Sun: Closed